Heads of Trade and Economic Missions discussed cooperation in health care sector
Expocentre Fairgrounds hosted a meeting of the Club of Heads of Trade and Economic Missions (departments of embassies) of Foreign States accredited in Moscow. The meeting was devoted to international cooperation, export, support measures, investments and innovations in the health care sector.
Participants included ambassadors of several countries, foreign trade representatives, and representatives of the Russian authorities and the business community. The meeting was moderated by the Club's Vice President, Vice Rector for Academic Affairs, HR Development and Property Complex of the Plekhanov Russian University of Economics Tatiana Voronova.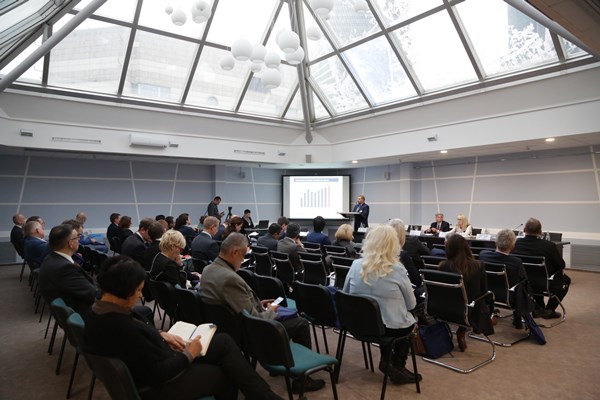 Deputy General Director of Expocentre Vladimir Gubernatorov said that it was the fifth meeting of economic missions held at Expocentre Fairgrounds. He welcomed all participants and emphasized that the meeting was held within the Russian Health Care Week, which is Russia's largest series of events related to health care. This year the Week welcomes about 1,000 exhibitors from all federal districts of Russia and 36 countries.
A manager of the Consumer Goods and Medicine Exhibitions Division of Expocentre talked in detail about the Russian Health Care Week.
Representatives of China, Switzerland and several Russian regions made presentations about the discussed topics.
Press Service, Expocentre AO
---