ANATA-KA
ANSELL
ANTIBAC RUS, LLC.
Phone: +7 (495) 411-9152
Address: Moscow, Russia
E-mail: info@antibacrus.com
Web: http://www.antibacrus.com
Country: Russia

ANTRIEB
APEXLAB
APK TECHNOLOGY CO., LTD.
We produce compatible reusable and disposable SPO2 Sensors, Temperature Probes, ECG Cables & Lead Wires, Extension Cables, NIBP Cuffs, ECG Electrodes and Suction Pump etc.
AQUATOR
Phone: +7 (812) 703-5355
Address: Saint Petersburg, Russia
E-mail: medkontakt@sovintel.ru
Web: http://www.medkontakt.spb.ru
Country: Russia

ARIBRIS
ARJOWIGGINS HEALTHCARE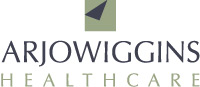 Phone: +33 (4) 68-87-97-00
Address: Route de Ceret, 66110, Amelie les Bains, France
E-mail: medical@arjowiggins.com
Web: http://www.arjowiggins-healthcare.com
Country: France
Arjowiggins Healthcare manufactures high quality medical and hospital packaging solutions. We capitalize in our expertise on sterilization wraps. Manufacturer of: — packaging material for medical ...
ARMED TM, REPRESENTATION YUYUE MEDICAL
ARTINOX
ARVELIN INTERNATIONAL OY
ASEPTICA M.K.
ASEPTIKA ENGINEERING, LTD.
ASK PK
ASMEDICA, MOSCOW ASSOCIATION OF MEDICAL EQUIPMENT MANUFACTURERS
ASSOCIATION "1000-KOECHNAJA BOLNIZA"
ATLAS SPECIALTY LIGHTING
ATLETIKA
ATM-PRACTICA, LTD.